Home > Journals > 2004 – 2005: Vendée Globe
Ocean Planet/USA 05 Update from Bruce Schwab:
Friday, September 17, 2004
The Last Minute
Iridium Satellite Solutions joins Ocean Planet as an Official Supplier Sponsor
Shipping of equipment ready to go
Transatlantic crew selected & ready
I am very happy to announce that Iridium Satellite Solutions, the world-wide satellite phone network, has come aboard Ocean Planet as an Official Supplier Sponsor!
By providing the sponsorship of a big chunk of airtime minutes, Iridium will give us the ability to communicate with voice and data from anywhere in the world.
Although there are higher bandwidth satellite systems out there, Iridium's small, practical antenna and ease of use make it a fantastic solution for communication from anywhere. Thanks Iridium!
Check out our work on the inside our new shipping container! (Supplied by MOT Intermodal and Shipco!):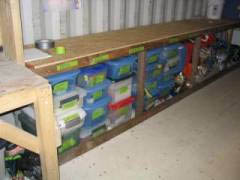 The container leaves this morning (Friday) so we are rushing to get everything in there and packed.
The Ocean Planet crew for delivery to Les Sables:
Who is going? Well, me (of course), Mario Espin of Key West, Florida (Mario has been helping me lately on the management of this enterprise), John Eide of Portland, Maine (worked on the boat all winter instead of his Concordia 39), and devoted helpers Ernie & Bette Reuter of Burlington Vermont (and of http://www.clothncanvas.com/). A safe and easy delivery to France is our goal, no need to break anything. Will send pics of the crew later, after I have them trapped on the boat….
Btw, here is an official article about the race that just came out, introducing all the Vendee Globe entries, etc:
http://www.boats.com/content/default_detail.jsp?contentid=17789
The next time you hear from me, we'll be at sea!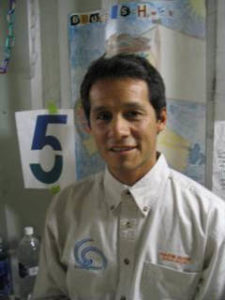 Bruce
Bruce Schwab, Skipper
USA 05/Ocean Planet